The Pleasure of Your Kiss by Teresa Medeiros
The Pleasure of Your Kiss
by
Teresa Medeiros
My rating:
5 of 5 stars
Rane
: Reviewing The Pleasure of Your Kiss by Teresa Medeiros with friend, and fellow sleep-deprived reader
Erika!
Erika
: It's Rane's fault. Seriously. She picked the book.
R:
*takes a bow* This was our recent buddy read we both ended up really loving. TPOYK was my second book I've read by TM and while the first book I read by her: Yours Until Dawn had a not so great character development ending, not so in the case in TPOYK. This was a fast paced, romantic adventure with lots of sexy fun, plus if it turned out not so great at least I could share in my misery with Erika *bats eyelashes at Erika*
E
: Does the eyelashes batting mean I haven't said thank you for choosing the book? *suspicious* Oh well, thanks my buddy! You made a perfect choice *hugs* I actually didn't know what to expect from the book since it was my first read by the author. I was surprised. TPOYK was a thrilling, exotic, and hilarious romantic adventure. Once I started, I just couldn't stop. Not even for sleep. And so, for the first time in our history, I finished a book sooner than Rane! Whoooyoooo! (Sorry Rane, I couldn't help it. I know you'll put the blame on the repair guys. But still, I finished first bwahahaha....)
R
: Ah Ha! Now I know why you always finish later, it's insurance to make sure it's a good book hmm!? Clever Girl!
"Do you dream of a day when you'll be able to draw breath again without feeling as if you've swallowed a bag of ground glass?" She came to a halt directly in front of Farouk, stabbing a finger at his massive chest.
"Because that's what love is. And that's how it feels when everything you love the most is torn from your arms."
R:
Nothing makes a story for me then great characters, and TPOYK has two shining stars in Ash and Clarinda. Two complex, multifaceted characters who have their flaws but makes them all that more alluring to the reader, as you slowly undercover their shared past as childhood sweethearts and what lead them and their separate paths and reunited
again. The banter between the two at times were funny to hot, as they plan their escape of the sultan's palace to learning about one another again.
Clarinda was one of those strong female leads who doesn't annoy you with their pity party, but makes due and fights with their wits and smarts. At times it was very heartbreaking at the glimpses of the past between her and Ash that were shown and the love and later heartbreak. It only went to show the true strength that was in Clarinda.
Ash was a rascal with a capital R. With his devil may cry attitude that got him in and out of trouble. It was alot of fun to see the working of his mind and some of the close calls he came across. Ash also suffer from the heavy burden and heartbreak over a small
misunderstanding. He never stopped loving Clarinda and it's shown over and over again in his actions, words and thoughts when he meets her again and even before. Seeing them together was like watching two fireworks go off and what a show it was. Plus, second chances at love always grab at my heart strings.
E:
Unlike Rane, I'm not a fan of story about second chance in love. So it's always a pleasant surprise when a romance which theme I hardly like turns out to be amazing. And oh yeah Teresa Medeiros did a splendid job with the characters! Clarinda and Ash have a
past together and it was more complicated than what I had thought. At first they entertained me with angst and hilarious banter. It takes time to know what had really happened between them when they were young and so in love.
I believe none of us wants a weak heroine. The question is, what makes a heroine strong? The answers may be different between each reader. For Rane, Clarinda was a strong heroine because she was smart, instead of self-pitying over the past she made due and fought with her wits. I adored Clarinda because of it. As for what made her strong in my
eyes, it was her ability to forgive someone who had walked away from her. I'd have thought Clarinda was a fool if I had found Ash was unworthy of her forgiveness. Alas, Ash may not be romantic, but he wasn't a selfish man. When a man can make me believe he truly loves the woman with unpredictable ways... *sniff* He doesn't need to say it out loud to be my favorite hero.
R
: *nods* Plus, let's not forget about the rest of the great cast, that made the story that much better was the secondary characters. They all held great appeal and were not just given some black and white two-dimensional personality from Clarinda's BF Poppy to the kind-hearted sultan Farouk, to Ash's brother Max, all could hold their own on the stage but didn't take away from our main couple but only added it. I'm looking forward to Max's story after what we learn about him...No doubt Erika and I will be back reviewing that book as well to see his change...
E
: Definitely. Max was something. Oh I was completely in love with all the characters! Except Farouk's uncle. It's rather hard to say which supporting characters is my favorite. Each of them are there to spice up the story. Max and Farouk intrigued me. Poppy was such a sweetheart, naive but not foolish. While Yasmin and Luca... I don't know what to say. I'm laughing now just remembering them.
R
: It's funny Erika but I wanted to kick Ash in the nuts in the beginning but at the end I wanted to huggle him tight and kick MAX in the nuts instead!
E:
I know! I wanted to smack Max too! But Rane, honestly I also cared for him. He was so lonely... Besides, he's going to be a duke! *dollars eyes* Really looking forward to his story. And it's a good thing Rane that you didn't do anything harmful to Ash. I would
protect him, you know.
R:
I know, me to, call me a sucker for second chances, and it just went to show what a great author TM is and character Ash was for us to wanna huggle him and protect him in the end and forgive him! I still really liked Max
cause he sounds pretty hot, and I wouldn't mind healing his broken heart with luvvvveee
he sounds like a very changed man in the sneek peek of his book
R:
Erika and I got our Indiana Jones hats out when it came to the action packed pace of the book, from the start of pirates raiding a ship to the race across the desert. TM never let up and really showcased the harsh beauty of the time era where everything was new,
but still blossoming from the old and the new world and area being discovered.I was hooked, and lost sleep wanting to read another page! Not to say, for me, TM didn't stumbled a bit with the lack of harsh treatment in the harems. Sex did play a big role in harems, of course, but TM sort of skimmed over alot of parts, to focus of the characters. I think it would have been a tab better to have seen more of the inner working and politics that were in the sultan's golden cage of a palace.
E:
Yes I was really enjoying the book from the start because of the fresh setting of this historical romance. The adventure begins with some actions of the pirates on the sea. Then the journey continue to the exotic beauty of the Moroccan palace and desert where
we are introduced to some of their cultures and traditions. Although I wasn't disappointed with how the palace's intrigues took it's role in the story arc, I hoped there had been more glimpses of the conflicts among the wives of the Sultan.
I agree with Rane, TM worked very carefully with building the trust between Ash and Clarinda before they decided to take another steps ahead together. Therefore there were moments when I felt the story kind of dropped some pace but it didn't last long before it
took off again with great tension and a bunch of surprises.
R
: I loved the surprises the best Erika, as TM made everything new and fresh and didn't give you all what you expected and that in itself was a bonus...I did so enjoy the massage and hot baths scenes between Ash and Clarinda *grins grins*
E:
Ah... the massage and hot bath scenes.... Naughty Rane. Dayamn, it's suddenly hot here.
R:
The Pleasure of Your Kiss was truly a grand adventure, filled with many great surprises, far off lands and a second chance at love. I'm very happy I picked up another Teresa Medeiros book and had a great buddy to read it along with in Erika. I'm looking forward to Max's story, and maybe dragging Erika into reading more of TM's backlist with me *sly grin*
E:
Rane, sorry to ruin your fun but you don't need to drag me into reading TM books. She is officially my auto buy author(Reading them with you is another problem because you're such a speedy reader! *white flag* But since you're my lovely buddy, I think I can
be persuaded :P). The Pleasure of Your Kiss actually had more than one thing that could have turned me off. But TM had blended it with the all the right formulas: Diversity among the characters, romance which rely upon emotional tension instead of sexual tension, and reasons for why everything in the story has to happen. Needless to say, I
really had a great time reading this. I'm waiting for Max's book with high expectation and hopefully Rane, we will have another exciting adventure!
R:
I'll have my Indiana Jones hat at the ready Erika! So what are you giving The Pleasure of Your Kiss?
E
: My exotic stars, of course ;)
Rane:
*hugs* Thank you for reviewing with me Erika, now about that book backlist....*grins*
Erika
: The pleasure is mine, Rane *big thanks and hugs* Now, when will the repair guys have something to repair there... again *chuckles*
Rane
:
Erika
: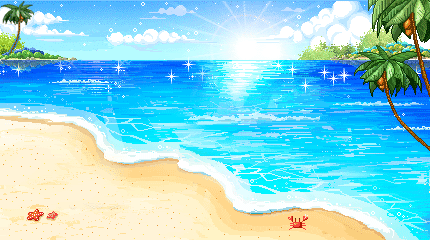 View all my reviews